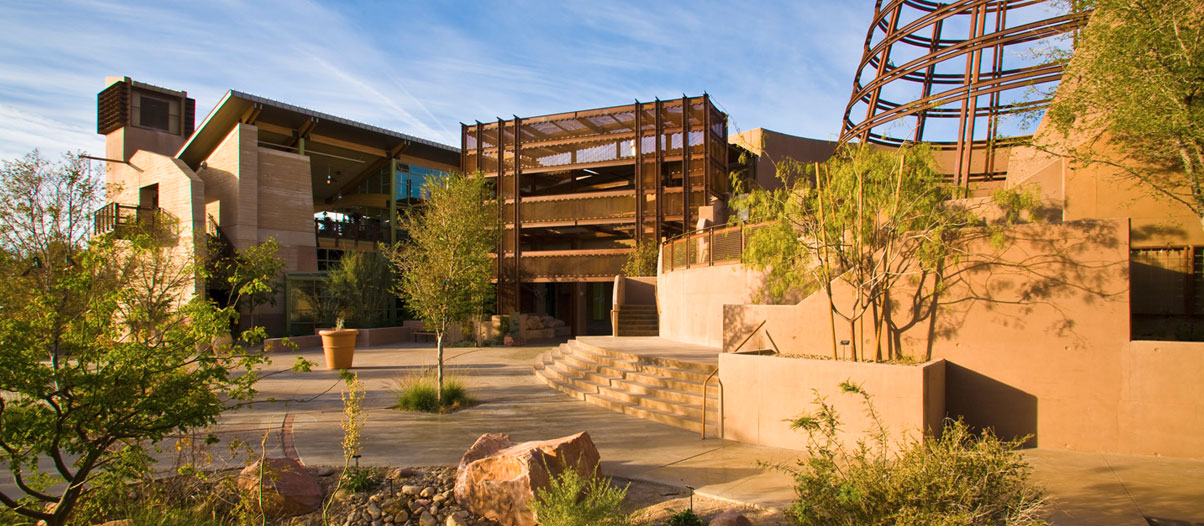 Springs Preserve
The Springs Preserve is a 180-acre cultural institution designed to commemorate Las Vegas' dynamic history and to provide a vision for a sustainable future.
The Springs Preserve features museums, galleries, outdoor events, a colorful botanical garden and an interpretive trail system that meanders through a scenic wetland habitat.
Historic site
Listed on the National Register of Historic Places since 1978, the Preserve is located approximately three miles west of downtown Las Vegas.
The Preserve is known as the birthplace of Las Vegas and represents one of the richest and most unique cultural and biological resources in Southern Nevada.
As the site's owner and steward, the Las Vegas Valley Water District works with the Springs Preserve Foundation to protect the area and create a community gathering place—a gateway through time where people can learn about the Las Vegas Valley's rich history and explore methods to ensure sustainability for our future.
See how "water works"
Among the many things to see at the Springs Preserve is WaterWorks, the newest permanent exhibit featuring dynamic, hand-on experiences that show the inner workings of how water is treated and delivered in Southern Nevada.
It takes a lot of work to get water to your tap. And a lot of people behind-the-scenes make it happen. WaterWorks lets you experience how it's done first hand.
Learn how scientists collect, analyze and treat local water supplies for superior water quality; manage environmental resources that depend on a healthy ecosystem; and operate water treatment and delivery systems for reliable service on demand.
The multi-level WaterWorks exhibit is located in the Charleston Heights Pumping Station, an operating water pumping facility, and next to a 20-million-gallon water storage reservoir underneath the Springs Preserve guest parking area.