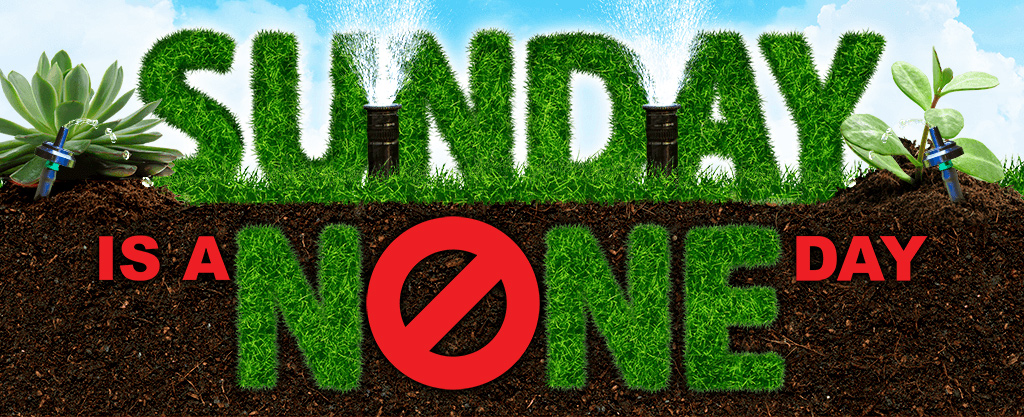 Sprinkler irrigation tips
Sprinklers are a perfect match for your grass. That's because they water short and sweet! They work in gallons per minute, and they don't mess around.
How to water grass
Use the cycle-and-soak method to water grass: Three short cycles set an hour apart. Water only four minutes each cycle (12-minutes total each watering day) to let water soak into the hard desert ground. Absorption and avoiding runoff are your goals.
When to water
Winter: Water during the warmer part of the day to prevent freeze and avoid afternoon winds. For example, 8, 9 and 10 a.m.
Spring: 5, 6, and 7 a.m., for four minutes each time. Turn off your sprinklers on those rainy spring days!

Summer: Water overnight or around dawn to minimize the amount of water lost to evaporation. For example. 5, 6, and 7 a.m. And remember to add watering days gradually as temperatures get hotter. Start with three to four days in May, then increase watering days to five or six as needed in June, July and August.
Fall: As early fall days are still quite warm, continue watering overnight or around dawn. For example, four minutes apiece at 5, 6, and 7 a.m.
Regardless of the season, never water on Sundays!
Looking for drip irrigation tips?
Find out how to get the most from your drip irrigation with these simple
drip irrigation tips
.
Sprinkler types
The amount of water needed to maintain your lawn depends on the sprinkler system you have.
Pop-up (most common)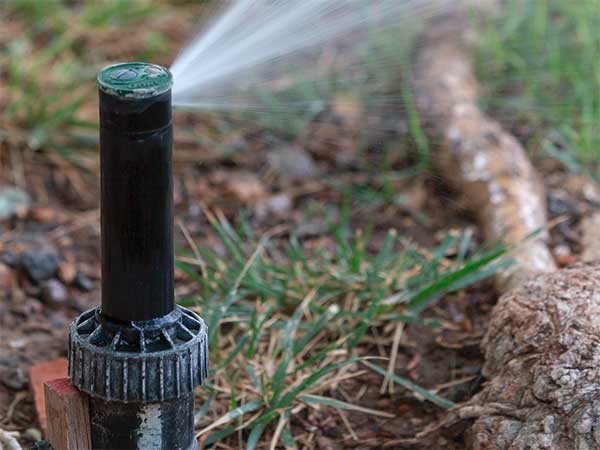 3- to 4-inch pop-ups
Sprays water over large areas
Run 3 cycles, 4 minutes each
Stream rotor (less common)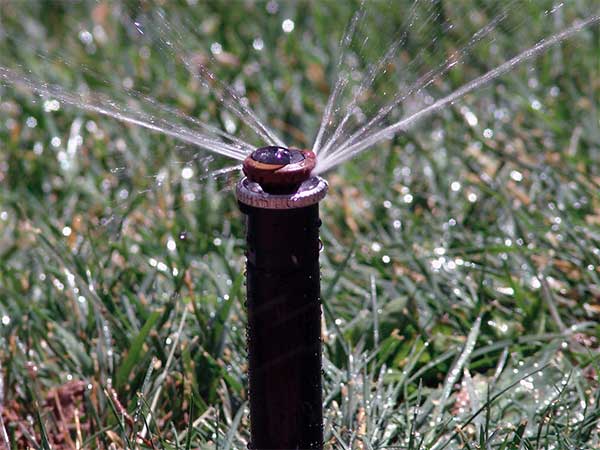 Applies water more slowly.
Sprays water over smaller areas
Run 3 cycles, 8 minutes each
Other tips
Replace your irrigation clock with a smart clock; automatically adjust your watering schedule, and get a rebate coupon!
Monitor how many minutes you can run your sprinklers before water starts to run off your property. Stop the run cycle at that point and allow the water to fully absorb before running another cycle.
Give warm-season grasses, such as Bermuda, one-third less water.
Avoid landscape watering on windy or rainy days.
Water grass on a separate schedule from plants, trees, and shrubs.
Check your irrigation system weekly in the summer and monthly in the winter for any needed repairs.
Check your sprinkler system for malfunctions after every mow.
Readjust sprinkler heads for better direction or install variable arc nozzles.