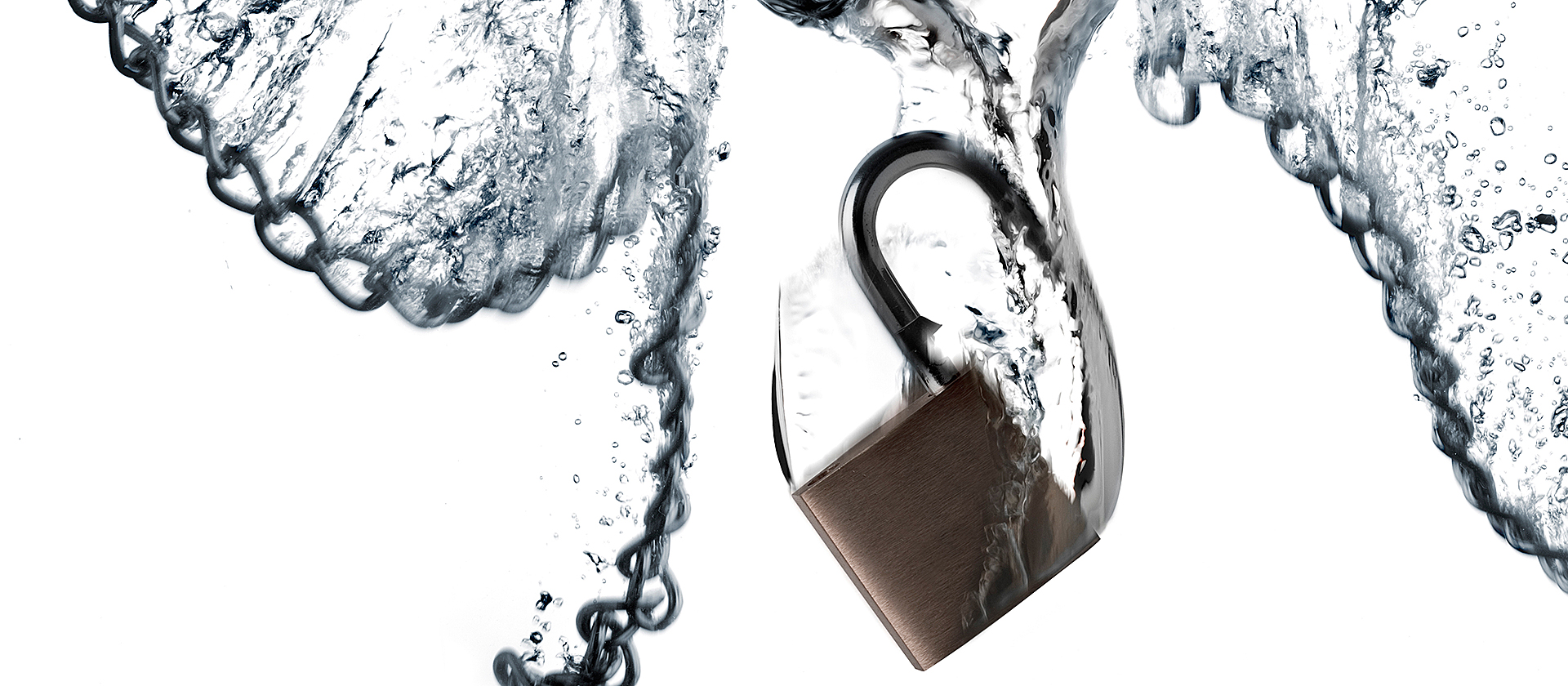 Water theft
Water theft can cause serious issues for water utilities and their customers. Water theft occurs when water pipelines and fire hydrants are tapped to obtain water without payment for purposes such as dust control or other uses. Water theft can also occur when people tap into the water systems of residential or commercial properties they do not own.
Unauthorized water connections threaten the integrity and reliability of the Las Vegas Valley Water District's system and pose a risk to the public's health and safety. Water theft can create problems with water pressure, which is especially dangerous if a fire occurs, and water theft can cause damage to Water District facilities and equipment. Moreover, water accessed without authorization can create a serious condition known as backflow, which can contaminate the water system and compromise the quality of drinking water.
To discourage water theft, the Las Vegas Water District has updated its service rules to include fees for those who engage in this illegal activity, as well as increased charges for stolen water and charges for any damage caused.
Escalating fees for water thieves
Pursuant to the District's Service Rules, persons or entities who engage in or benefit from water theft shall be issued a notice of violation and subject to the following:
Charges for the estimated water usage at 12x the applicable rate;
Charges for the cost of any damage caused to District facilities; and
A water theft fee assessment

$5,000 for first violation
$10,000 for subsequent violations within 18 months
More information about penalties, charges and fees are available in Section 6 of the Service Rules.
Other potential consequences
In addition to assessing fees and charges for water theft, the District may pursue other available remedies, including but not limited to filing a civil action for damages; seeking criminal penalties; terminating service; and/or reporting the theft to the appropriate law enforcement, regulatory or licensing agency, such as the Las Vegas Metropolitan Police Department.
Responsibilities of contractors and developers
Contractors and developers are responsible for ensuring their employees, agents and subcontractors comply with the District's rules prohibiting water theft and requiring the use of approved metering and backflow devices to access water for construction activities.

In the event of water theft by a company's employees, agents or subcontractors, the District may issue violation notices, fee assessments, and estimated charges for stolen water and damage to contractors and developers. Service to developers and contractors may be terminated for nonpayment.
Reporting water theft
Investigations are conducted throughout the District's service area to verify that all connections to the municipal water system are authorized and appropriate.

The public is encouraged to report suspected water theft activity by calling 702-258-SAVE.