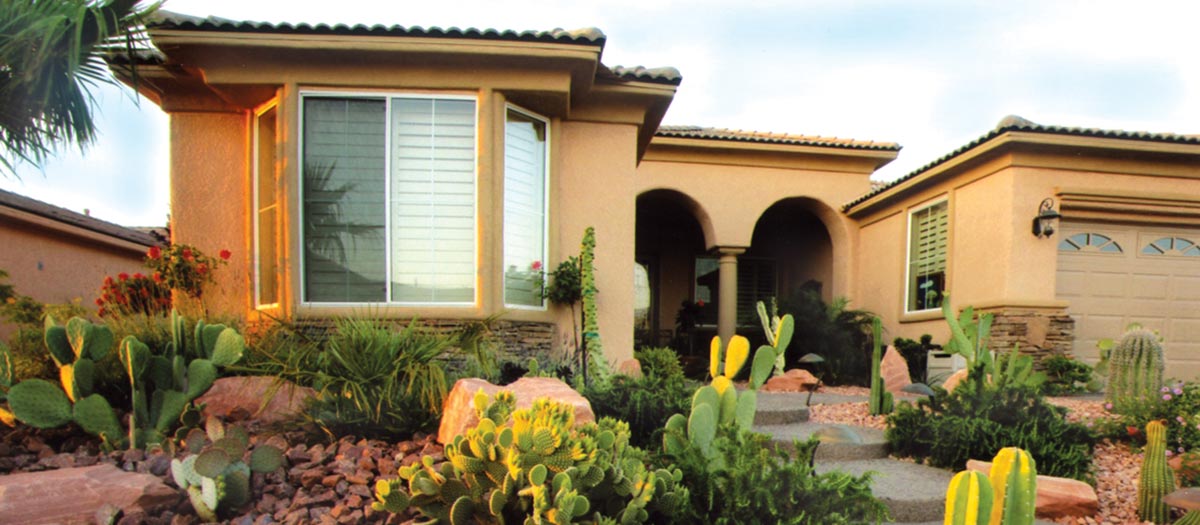 Rebates and coupons
Let the Southern Nevada Water Authority help you save water. The Water Authority offers a range of free services and rebate programs to help homeowners and businesses become water smart.
Water Smart Landscapes Rebate
Upgrade existing grass to water-smart landscaping and receive $3 per square foot of grass converted to xeriscape.
Apply for the Water Smart Landscapes Rebate online at SNWA.com or get a printed application by calling the Conservation Help Line at 702-258-SAVE.
Before you get started, the Water Authority will answer your questions and review the lawn areas you are converting. You must participate in a pre-conversion site visit before removing your lawn.
Visit snwa.com for helpful resources, including:
One change can make an immediate impact on your monthly water use: a water-efficient landscape that replaces water-thirsty turf. You'll reduce water use by up to 75 percent, plus you could receive $3 per square foot of grass converted to xeriscape.
Smart irrigation clocks
Purchase a smart irrigation controller that automatically adjusts watering schedules based upon weather conditions and estimated plant demand. Get a coupon for a smart controller through the Water Authority.
Pool cover coupons
Manage your pool the water-smart way and use a pool cover. The Water Authority offers 50 percent off the cost of a pool cover up to $50 on a solar cover and up to $200 on a permanent pool cover. Use the pool cover coupon to help reduce water evaporation from your pool.
Water Smart Car Wash
Save water and money through the Water Authority's Water Smart Car Wash program. Get money-saving coupons and find a car wash near you. Commercial facilities use less water than the average homeowner, and the facilities often recycle the water. Keep your car clean the water-smart way.