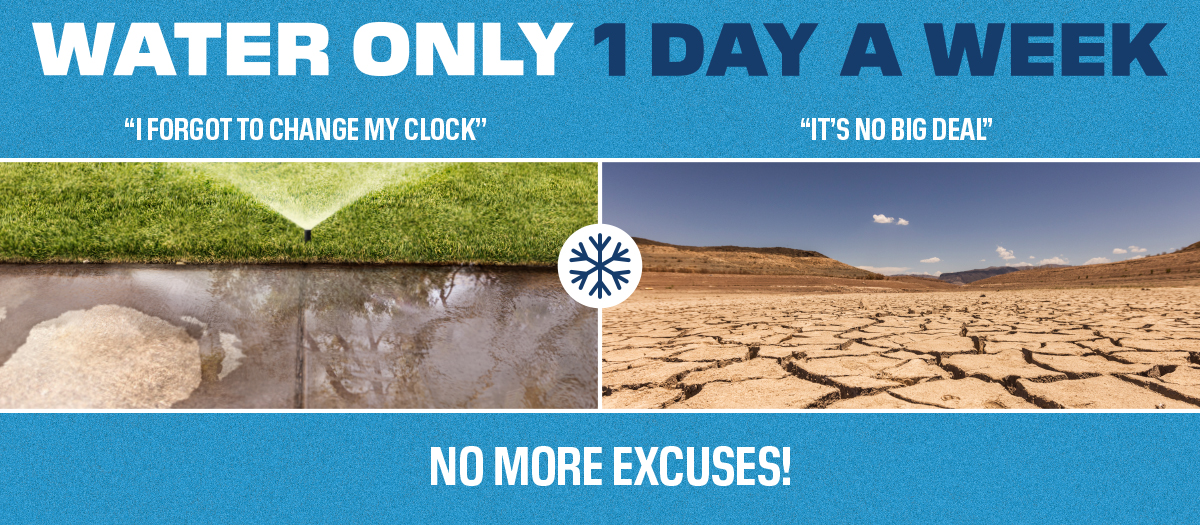 Mandatory winter watering restrictions are in effect
It's time to get real! Your mandatory winter watering schedule allows watering up to one day a week through Feb 29. Change your watering clock now to your one assigned day to avoid costly water waste fines. And remember, watering on Sundays is never permitted.
Did you know that plants on drip irrigation need much less water than grass irrigated by sprinklers? Get drip and sprinkler tips to make sure your plants don't have a drinking problem.
Watering tips
Water grass for a recommended 12 minutes total on your assigned watering days. Plants and trees on drip irrigation require much less water than grass. Get outdoor irrigation tips and find your watering days.
Follow the seasonal watering restrictions. Change your watering clock each season to your assigned day(s). It's the law.
Upgrade your water-thirsty grass to a vibrant, water-smart landscape and get $3 per square foot from the SNWA. This can reduce your outdoor water use by up to 75 percent.