1. Effective March 18, the LVVWD customer service lobby is closed until further notice. The self-service payment kiosk located outside the lobby remains available for customer use. Learn more.

2. The Las Vegas Valley Water District is experiencing increased call volumes. If you are trying to contact us by phone, you may experience wait times that are longer than usual. We apologize for any inconvenience.

3. The District is temporarily suspending customer shutoffs for delinquent accounts and/or nonpayment, due to the COVID-19 pandemic. Learn more.
Customer warning about utility impersonators
In light of the current COVID-19 outbreak, the Water District has suspended all residential and commercial site visits, which usually occur in conjunction with water conservation programs, site evaluations or other educational-based conservation efforts.
The district is aware of reports about nefarious individuals impersonating different utility workers to gain entry to homes.
In an abundance of caution, the Water District is issuing notice to all customers and Valley residents that water utility personnel will not knock on customer doors unannounced; will not request customers open the doors to their homes; and will not request customers to sign any documents. 
For easier public identification, Water District personnel drive official vehicles clearly marked with the LVVWD's blue-and-yellow logo. Furthermore, personnel always wear a photo ID badge with the logo in plain view.
Customers can get help in verifying whether individuals who visit a home are LVVWD employees by calling LVVWD Customer Care Associates at 702-870-4194 during modified business hours. (Monday–Friday, 8 a.m.–5 p.m.).
A message about coronavirus (COVID–19)
COVID–19 is a respiratory illness, like the flu, which is spread person to person—there is no indication that transmission can occur via drinking water supplies.
Southern Nevada's drinking water is treated using a combination of ozonation, filtration and chlorination, which are on the leading edge of water treatment processes and effective at removing contaminants from water. To ensure your water meets or surpasses drinking water standards, we also monitor water quality around the valley 24 hours a day, 365 days a year.

The Water District does not anticipate any current scenario that would interrupt water availability to our community. Get answers to frequently asked questions.

We are committed to ensuring your water quality, reliability and security because we know you depend upon it every day.
Information about COVID–19 prevention and treatment can be found at the Centers for Disease Control and Prevention's website.
Spring watering restrictions in effect
Now that you've thawed out from winter's chill, it's time to spring into action and change your watering clock. Spring watering restrictions are in effect through April 30.
Water only on your three assigned watering days or less and never water on Sundays.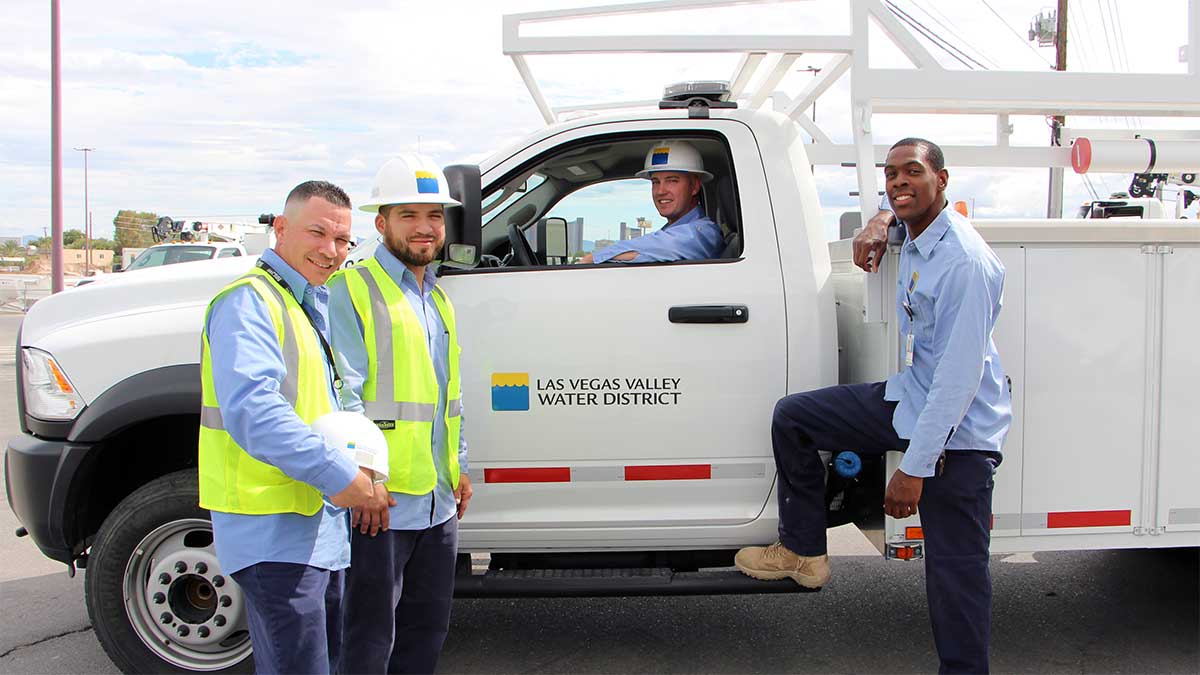 How to identify our employees
Occasionally, customers tell us that someone has asked to enter their home, often to "test the water." If this happens to you, be alert: this is not a Water District employee.
Our employees drive official vehicles, wear photo ID badges and will never ask to enter your home to collect a water sample from your tap or collect a payment.
Spring landscape tips
Take advantage of the warmer temperatures in the spring and get your plants in the ground. You have a short window before summer arrives to also plant your summer vegetables. Plus, it's a great time to do a little light pruning and check your irrigation system.
About our Board of Directors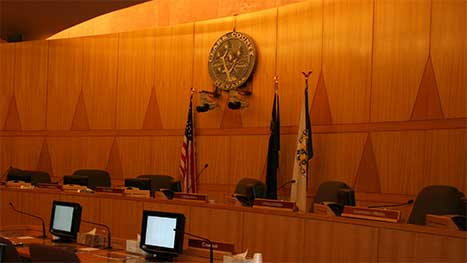 The LVVWD Board of Directors meets on the first Tuesday of every month, excluding special meetings. Meetings are broadcast on the home page.