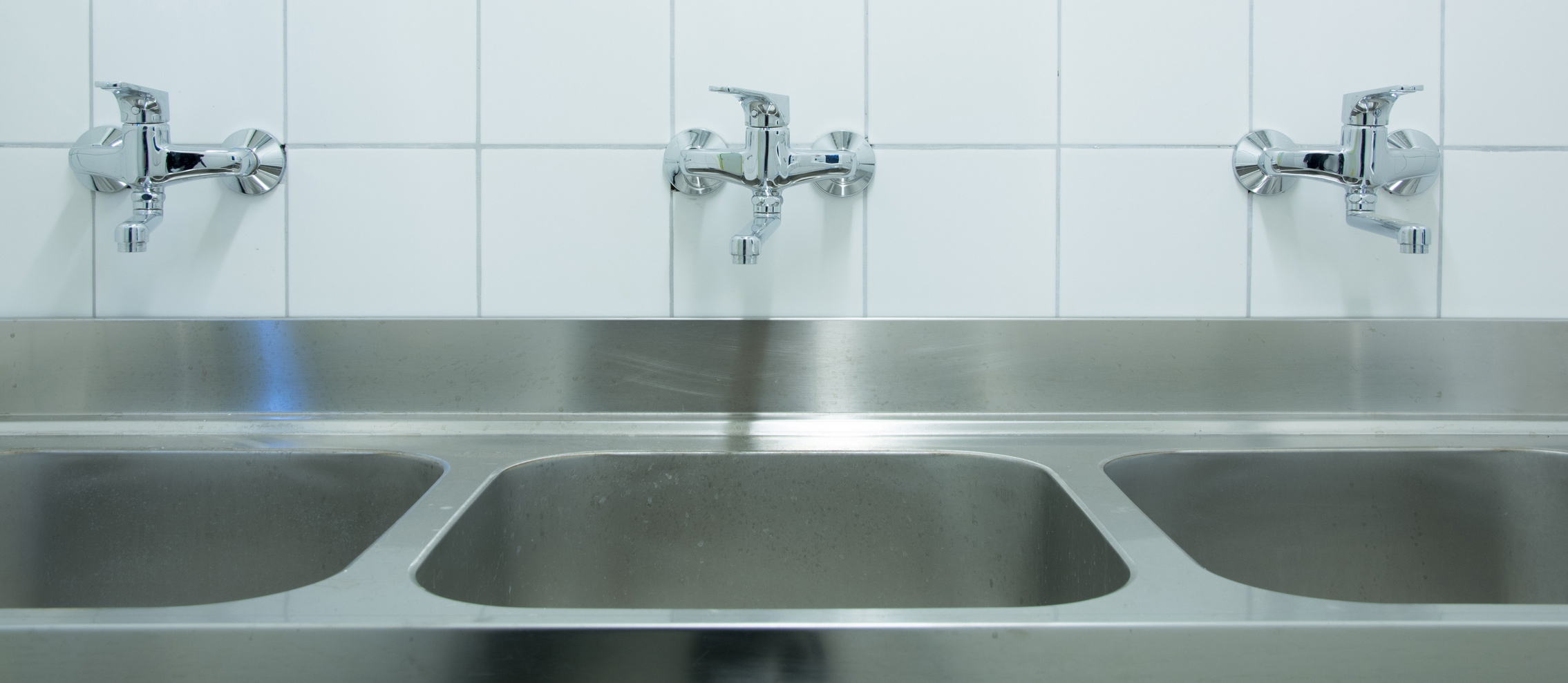 Flushing building water systems
This information is intended to serve as a general informational resource. All building owners and operators should develop and implement a water management program tailored to the specifics for each individual onsite water system. 
With buildings shut down or infrequently used during the COVID-19 pandemic, water is not circulating through plumbing systems and has become stagnant. As a result, disinfectants in the water dissipate, potentially allowing microorganisms, bacteria and pathogens to grow within plumbing systems. Prolonged building water stagnation can temporarily influence lead, copper and Legionella issues, which can potentially reduce the quality of water in the building's plumbing system.
As building re-openings occur, business owners, operators and facility managers will need to take necessary steps to ensure the safety of their onsite water systems. This information provides guidance and best practices for flushing plumbing systems in buildings that have been closed or infrequently used as a result of the COVID-19 pandemic. It includes information and recommendations from the federal Centers for Disease Control and Prevention and the American Water Works Association.
Ensure all building water systems are flushed
Thoroughly flushing all onsite water plumbing systems in every building where water has been sparsely used or stagnant is important, as flushing replaces stagnant water with fresh, high-quality water from the municipal distribution system. Systems should be flushed into the sanitary sewer system, avoiding discharge into parking lots, streets and gutters to prevent water waste.
Both the hot and cold plumbing systems within the buildings should be flushed by opening valves, faucets, and outlets at all points of use. Points of use within a building may include:
Kitchen and breakroom faucets used for drinking water or food preparation
Drinking fountains and water bottle dispensers
Bathroom sinks and showers
Ice machines and refrigerators with ice makers
Water features that generate aerosols (fountains, spas, etc.)
Faucets and fixtures accessible to the public, including children, elderly and immunocompromised individuals
Building operators should also cycle dishwashers and flush all toilets and urinals.
Flushing may need to occur in segments based on facility size, plumbing configurations and water pressure. Outlets furthest from the municipal water service connection (water meter) should be flushed long enough to allow water to flow through the plumbing system – typical flushing protocols range from 10 to 30 minutes, but vary depending on the size of the building and/or onsite plumbing system. Other tips include:
Following manufacturer recommendations for disinfecting appliances, components and fixtures after periods of non-use
Opening outlets slowly to avoid splashing and the creation of aerosols
Wearing personal protection equipment if necessary, including safety goggles, rubber gloves and facemask as deemed appropriate by the building's management
Some onsite water plumbing systems contain numerous areas where water is stored; these systems should be drained and flushed with fresh cold water. These areas include, but are not limited to:
Cooling towers
Humidifiers
Hot water storage (some buildings have more than one type of heating system and hot water storage)
Hot water recirculating loops
A single flush may not return all building water systems back to normal operation and a high level of water quality. Some buildings may require an initial flush to eliminate stagnant water and contaminants as well as subsequent flushes to circulate high-quality water from the municipal distribution system until normal water use resumes.
Water treatment and filtration systems
Properties with water treatment systems like reverse osmosis, filtration and/or water softeners may need those systems serviced in accordance with manufacturer recommendations. Bacteria can grow in stagnant water, so replacing water filters is generally recommended. Always consult and follow manufacturer guidelines for disinfecting a building's water treatment systems.
Water management programs
It is generally recommended that building owners and operators develop and implement a water management program for onsite water systems, appliances and water-related devices like filtration systems.
Guidance is available from the Centers for Disease Control and Prevention Water Management Program Toolkit. This toolkit is designed to increase understanding about how to develop and implement an effective water management program.
Additional resources: