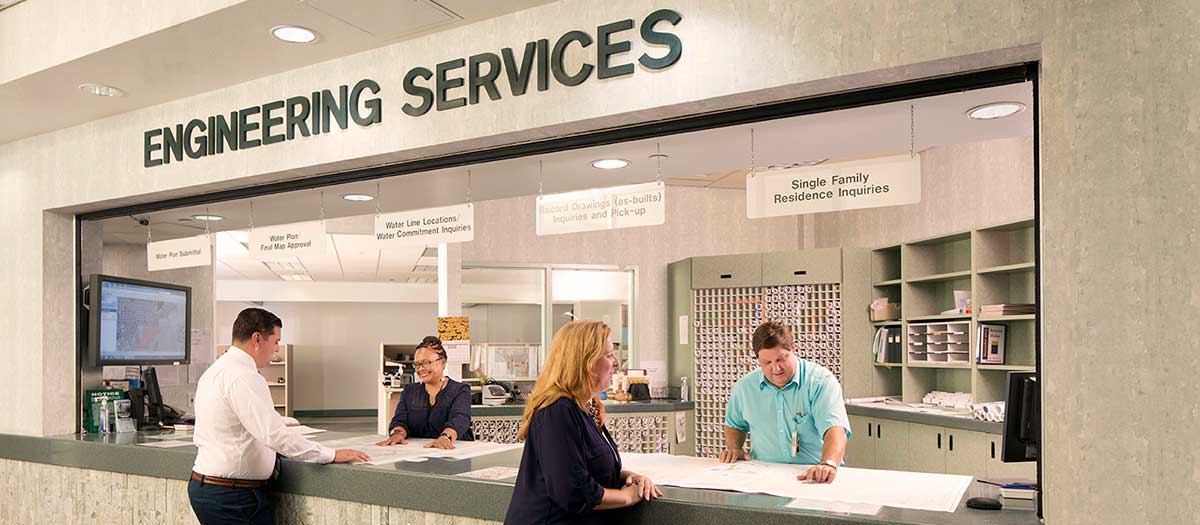 Designing and building water systems
This section provides information to developers, engineering firms and contractors to help plan, design and construct water systems for new developments, building renovations, and public works and utility projects.
Digital plans and inspections system
Use the Water District's digital plans and inspections system to submit project forms and requests online, download record drawings, review the status of project plans, schedule an inspection and view inspection results.
Guidelines, forms and documents
Guidelines, forms and reference documents are available to help you with each phase of your project.
Frequently asked questions
Choose the profession you represent from the list below for FAQs related to your field. For general questions, see the General Topics list. If you're confused about any of the terms used within these FAQs, please refer to the glossary in Section 1 of our Uniform Design and Construction Standards document.
Contact us
Contact us with questions about development, engineering projects, construction and inspections.
By email
Email us
By mail
Las Vegas Valley Water District
1001 S. Valley View Blvd.
Las Vegas, Nevada 89153
By phone