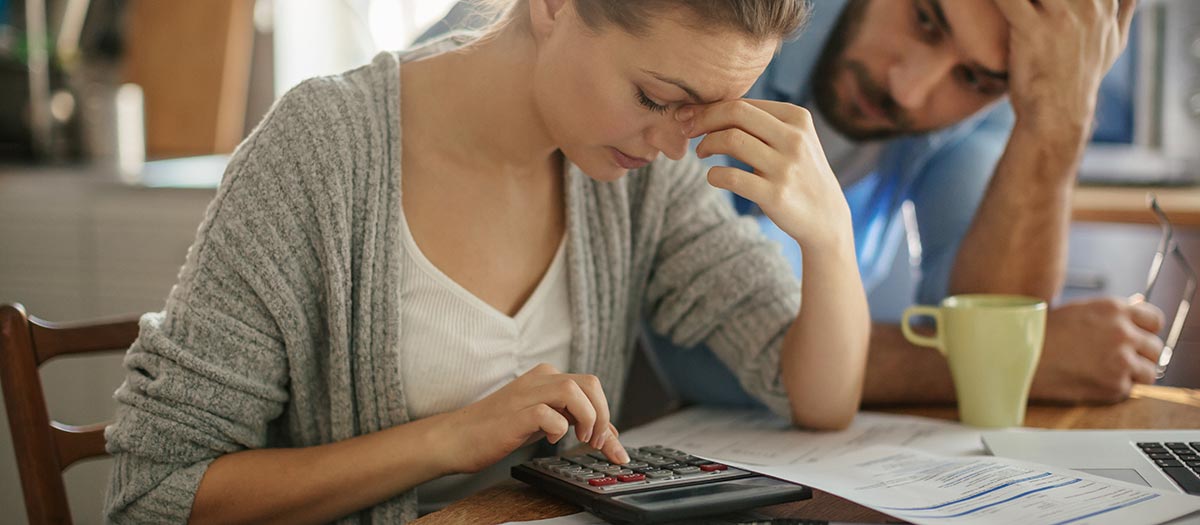 If your water bill is exceptionally and surprisingly high, you might want to use these tips to help you determine the cause before you give us a call. Note: The amount of your bill must be paid to prevent service shutoffs.
Rates and charges
The Las Vegas Valley Water District (LVVWD) has made significant changes to residential water rates to further support water conservation amid the ongoing drought and federally imposed water reductions from Lake Mead. These changes may increase your water bill.

The changes, effective on Jan. 1, 2023, include tier equalization for all residential customers and an excessive use charge for the top 10 percent of residents who use approximately three times more water than the average home.

Residential customers who exceed an established monthly threshold by season, will be assessed $9 per 1,000 gallons for that excess water use in addition to water rates. Typically, the excessive use charge is triggered by landscapes containing grass or by heavy outdoor water use.

Additionally, all residential customers are billed the same amount for water use, regardless of meter size. Residents with meters larger than 5/8" and high-water use are the most impacted by the tier-rate change. Learn about tier equalization.

Reducing your outdoor water use is the best way to conserve and manage your bill. Get tips.
Landscape watering
Most significant increases in water use happen in the summer when you increase landscape watering. In fact, about 60 percent of your water use is outdoors on landscape irrigation, and even higher in the summer if you're watering grass.
If you have grass watered by sprinklers, run your irrigation system for 12 minutes or less on your assigned watering day(s)
Plants on drip irrigation need much less water than grass
Get more landscape watering tips to help you curb your outdoor water use or replace your grass with a water smart landscape. You may qualify for a Water Smart Landscapes rebate from the Southern Nevada Water Authority.
Do you have a pool?
You can lose thousands of gallons of water a year due to evaporation.
Buy a pool cover and help reduce that water loss.
If you're filling your pool several times a week, you may want to test for a leak.
Do you have a leak?
Perhaps your bill increased suddenly even though you haven't changed your water use at home. You may have a leak.
To learn how to check for a leak, see our Find a Leak section for information.
If you do find a leak and your water bill was exceptionally high, you may qualify for our Leak Adjustment Program after you fix the leak.
Leak adjustment program conditions
Customer is eligible if
The customer lived at or owned the property for 13 months at the time of leak occurrence.

Note: If a tenant has not lived at the property for a minimum of 13 months, the property owner may apply on the customer's behalf if listed in Clark County Records as the property owner for at least 13 months and they have not previously used the program.
The Average Daily Usage (ADU) consumption has doubled from the same time last year.
The leak is repaired within 90 days.
The customer has not previously participated in the program at the address where the leak occurred.
The program is used only one-time per property per owner.
The customer applied for the program within one year of leak repair.
Customer is not eligible if
The customer is a previous program participant (same owner).
The property has a previous tenant/customer that participated in the leak adjustment program, future tenants/customers cannot apply.
The Average Daily Usage (ADU) consumption has not doubled.
The leak was not repaired in 90 days.
Documents have not been signed by authorized individual.
The customer applied for the program more than one year after the leak repair.
Repairs were not made.
Once we have received the required information, we will review your account against the program conditions.
To verify the decline in consumption on your property and to accurately calculate your adjustment, we may need to wait for your next monthly bill to print. The adjustment will appear on a subsequent statement.
If you think you qualify for this program or you want more information, call Customer Care at 702-870-4194.